Résumé
Après un parcours dans l'armement et dans les énergies renouvelables (public et privé), puis un passage dans une startup de Silicon Valley, j'ai lancé à Palo Alto puis Paris Quantonation, le premier fonds Venture Capital dédié aux technologies quantiques.
L'ordinateur quantique constitue la prochaine disruption majeure pour de nombreux secteurs de l'économie. Il est temps d'investir et, pour la France, il est temps de faire naitre une industrie.
Expériences professionnelles
Managing partner, co-fondateur
Quantonation Ventures , Paris
Depuis le 01 août 2018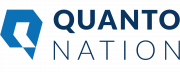 J'ai co-fondé et je dirige Quantonation, le premier fonds d'investissement "deep tech" dédié aux technologies quantiques et à la physique innovante.

Président
Pasqal , Palaiseau
De Février 2019 à Aujourd'hui
Head of quantum computing business development
QC WARE CORP. , Palo alto
De Janvier 2017 à Avril 2018
Hardware agnostic software stack to run quantum algorithms on emerging machines, circuit models, annealers and simulators. QC Ware's quantum optimized libraries support Machine Learning, Search and Optimization along with industry specific softwares.
I'm helping mostly with Business Development efforts, in the US and Europe, offering to industrial customers an entry strategy into the emerging Quantum Computing sector.
Formations complémentaires
Diplôme
Stanford University - Management
0000 à 2013
Leading change and organizational renewal Executive Programme
Doctorat
École polytechnique - Physique
1993 à 1996
Doctorat en physique quantique
Parcours officiels
Polytechnique – Ingénieur – 1989

Italien - Courant
Anglais - Courant
Compétences
High Performance Computing