Situation professionnelle
Souhait professionnel
Rémuneration
40 K€ et plus
Mobilité
31 Haute-Garonne, 44 Loire-Atlantique, 67 Bas-Rhin, 75 Paris
Fonctions
- Ingénieur / Ingénieure d'études en industrie
- Ingénieur / Ingénieure d'études-recherche-développement en industrie

Secteurs
- Énergie
- Expertise, études et conseil
- Matériaux

Expériences professionnelles
Doctorant
EDF , Palaiseau - CDD
De Janvier 2016 à Avril 2019
- Study and process optimization of Cu(In,Ga,)Se2 solar cells on flexible metallic  substrates. 
- Economic feasibility studies on the proliferation of flexible solar  devices. 
Business developer / business manager
BeMyApp , paris - CDD
De Juillet 2015 à Décembre 2015
-Sourced and established strategic partnerships with venture capitals and  C-level executives. 
-Managed venture capital (VC) relations and recruitment of top-notch  startups for the HackerUnit pilot season. 
- Coordinated HackerUnit's communication campaign for the pilot season
Assistant project manager
BeMyApp , paris - CDD
De Janvier 2015 à Juin 2015
- Planning and organization of hackathons. 
- Creation of internal databases of developers and  entrepreneurs. 
Engineering intern
Total , Paris la defense - Stage
De Mars 2014 à Septembre 2014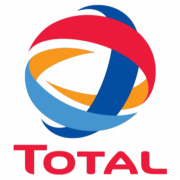 - Managed post-deposition processes and quality control  for heterojunction solar device fabrication. Review of publication report. 
Intern
Forschungszentrum Juelich , Juelich - Stage
De Avril 2013 à Juin 2013
- TCO (ZnO:Al) deposition via RF-Sputtering. Optical, electrical and  structural characterization 
- Co-authored a research paper published in a scientific journa
Formation complémentaire
ESADE Business School
Business Management, Innovation and Entrepreneurship
2013 à 2013
Parcours officiels
Polytechnique – Master – 2014

Anglais - Bilingue
Français - Courant